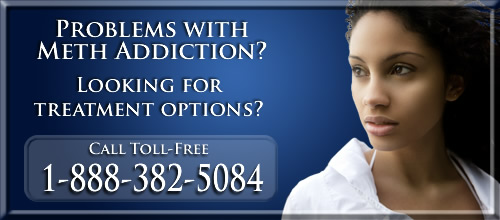 Children of Meth Users
Children are particularly vulnerable to the health effects associated with meth labs. Children are generally more at risk than adults to environmental hazards because:
they have immature organ systems, faster metabolic rates, and weaker immune systems
they eat more food, drink more fluids and breathe more air per pound of body weight
they are less able to protect themselves
their behaviors (crawling, dirt eating, hand-to-mouth) expose them to more hazards.
Drug Enforcement Administration (DEA) data showed that 30% of labs nationwide, and 50% of Minnesota labs had children living in them at the time of seizure. Illegal meth labs pose the greatest danger to children living where drugs are made. Children in meth labs are exposed to the highest levels of chemicals. They are at risk of explosion, fire, chemical burns, and are often neglected and abused by drug-using parents.
Other hazards to children in these chaotic environments may include exposure to weapons, finished drugs and unsanitary conditions. Children in adjacent apartments, and those who live in former lab properties that have not been adequately cleaned are also at risk. Additionally, growing evidence shows risk to fetuses from exposure to ingested drugs and toxic chemicals in the home environment. Studies in Washington, Iowa and California show that childhood exposure to toxic meth lab chemicals can result in damage to kidneys, liver or spleen, and may lead to violent behavior. Absorption of methamphetamine through the skin may cause rapid heart rate, hypertension, seizures, or solvent intoxication. Therefore, children taken from meth lab environments should be evaluated at a hospital or clinic.
Children of meth makers take a hit
TULSA -- The dirty faces and filthy clothes belong to abandoned rag dolls, but the children Danielle Bishop finds living where meth is made cry real tears.
They come from homes where what's cooking in the kitchen can kill them. Their sippy cups sometimes share a refrigerator shelf with toxic chemicals.
Their tiny bodies reveal what their parents may deny -- exposure to methamphetamine often as homemade as mom's apple pie.
"One kid told me how his dad makes it," said Bishop, a child crisis detective with the Tulsa Police Department. "He said, 'He puts the pills in there and shakes it up, and then he ...'
"That boy was six years old."
More than 1,250 clandestine methamphetamine-making operations were found in Oklahoma last year, many times in homes where children eat, sleep and play.
Law officers won't breathe the air in these homes, entering only in head-to-toe protective gear. And yet, they find teddy bears and toy cars lying next to dangerous chemicals used to make meth.
Last September, a 7-year-old Foyil boy grabbed a Mason jar of what he thought was water from his refrigerator and took a drink. What he drank, police said, was lye intended for the manufacturing of meth.
He lived, but "the kid will never be the same," said Dr. William Banner, who treated the child at Tulsa's St. Francis Hospital and described his esophagus as burned away.
In July, a 2-year-old McCurtain County girl was hospitalized after ingesting an unknown amount of the drug. Law officers who went to her home found glassware, acids and solvents used in meth-making. They also found toys.
Children in Oklahoma also have been present when volatile makeshift labs exploded into flames.
But what really worries doctors and authorities is the unknown -- the long-term effects on children daily exposed to chemical contamination where they live.
"We're having hundreds and hundreds of kids exposed to these labs who are not getting the help they need," said Jerry Harris, an agent with the Oklahoma State Bureau of Narcotics.
So far this year, 19 of 25 children have tested positive for the drug after being taken from suspected Tulsa County meth labs. Four of the 25 couldn't be tested, because they were too dehydrated to produce urine.
No one knows exactly how children are exposed, said Dr. Penny Grant, who works with Bishop at the Children's Justice Center in Tulsa.
Their parents may smoke meth, baby bottles may share the dishwasher with meth-making beakers and meth may be made in the kitchen, "where they cook the food," she said.
Some of the exposed children she has examined show developmental delays, particularly in speech, she said. But it's hard to know if that is from meth or because of other factors, such as neglect when meth-addicted parents fall into a deep sleep for days.
The legacy of meth's rapid spread in Oklahoma may prove to be the expense of special education down the line, she said. Studies have found children exposed to cocaine don't show some delays until they are school age.
"If we don't intervene when we can, we're going to have big problems," Grant warned. "I don't think we've seen the peak effects yet."
Federal authorities reported 103 children present in meth labs in Oklahoma in 2002, but investigators like Bishop say such cases are woefully underreported.
Already this year, Tulsa police have found 40 children in 130 suspected meth-making operations.
Once treated by police as an afterthought during meth busts, children are now considered potential witnesses and victims.
"We'd release the kids to a relative," said Cpl. Mike Parsons, "and as soon as the parent would be released from jail, the kids would be stuck right back in that environment."
Now in Tulsa County, narcotics agents and child welfare workers act as investigative teams through the Justice Center. Doctors trained to collect forensic evidence examine and test the children for the drug. The Department of Human Services finds them a place in foster care.
When children are found in meth labs, prosecutors can charge the meth makers with child endangerment. But Bishop said mothers in particular escape the worst punishment, in part because males often take the blame for the meth making so their children won't be taken away.
"We had one lady say meth made her a better mom because she could stay up with her kid and keep the house clean," Bishop said. "The house was a mess."
Filth is common in homes where meth is made.
Parsons shows photo after photo of living rooms that are nothing but mounds of dirty clothes, carpet burned with acid and kitchen countertops overflowing with encrusted dishes and beakers of half-cooked meth.
Toilets often sit full of feces, the plumbing long eroded by the flushing of chemical waste.
And the children are often found dirty, sometimes with no underwear or shoes. They come to Bishop hungry and thirsty. And boys and girls as young as 5 commonly act as caretakers to their little brothers and sisters, a job she suspects they often have in their neglected homes.
"What tells us a lot," she said, "is when they go to the shelters, they're happy to go."
Last year, more than 2,000 children were present during meth lab seizures nationwide, according to the U.S. Drug Enforcement Administration. Twenty-two were injured and two killed.
Ninety percent of meth labs, said Harris, of Oklahoma's narcotics bureau, likely are never found.
"We don't know how these kids are suffering," he said.
The above article is from the Citrus County Chronicle (FL)
Copyright: 2003 Citrus County Chronicle